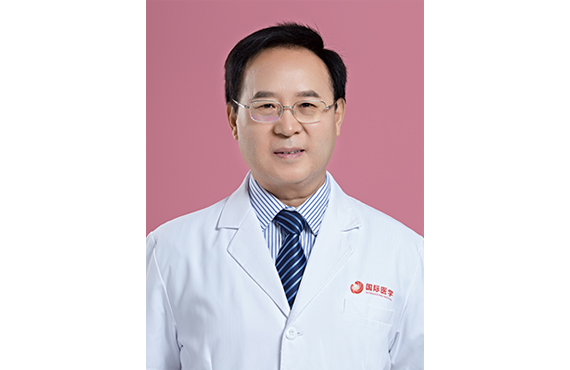 He Xijing
Director of Institute of Bone and Biomaterials, Xi'an Jiaotong University
Former Dean of the Second Affiliated Hospital of Xi'an Jiaotong University
Vice Chairman of the International Society of Neurorehabilitation
Founding Chairman of the Chinese Medical Doctor Association Neurorehabilitation Professional Committee
Vice Chairman of the Rehabilitation Professional Committee of the Orthopedics Branch of the Chinese Medical Doctor Association
Member of the Party Committee and Executive Director of the Chinese Society of Rehabilitation Medicine
Vice Chairman of China Medical Biotechnology Association 3D Printing Technology Branch
Vice Chairman of the Expert Committee of China Health Promotion Foundation Orthopedics Development Special Fund
Editor-in-Chief of National Planning Textbook "Sports System Injuries and Diseases"
Editor-in-Chief of "3D Printing Orthopedic Therapy"
Deputy Editor-in-Chief of National Residential Training Textbook "Orthopedics"
Chairman of Shaanxi Association of Rehabilitation Medicine
Honorary Chairman of the Trauma Professional Committee of Shaanxi Medical Association
Director of Shaanxi Clinical Orthopedic Research Center
Chief person in charge of the 13th Five-Year National Key R&D Program, Outstanding Contribution Expert of the Ministry of Health, Advanced Worker of the National Health System, Leader of the National Key Clinical Specialty, Head of the Shaanxi Provincial Orthopedic Disease Clinical Research Center, Outstanding Contribution Expert of the Ministry of Health, Shaanxi Provincial "Three Qin Scholars", "National Famous Doctors". Served as associate editor, editorial board and reviewer of many international and domestic academic journals. Editor-in-chief, participated in the editing of more than 10 textbooks and monographs. Presided over more than 20 major projects and key research and development plans, and projects above the provincial and ministerial level, such as the national 13th five-year key special projects. As the first completer, he won 2 first prizes and 2 second prizes of Provincial Science and Technology, 3 international invention patents, and more than 20 national invention patents. Published more than 600 academic papers, of which more than 160 were included in SCI, and cultivated more than 160 post-doctoral, doctoral, and master's degrees.
Specializes in the clinical diagnosis, treatment and research of spinal and spinal cord diseases, especially cervical spondylosis, intervertebral disc herniation, atlantoaxial malformations and tumors, reaching the international first-class level, treating a large number of difficult and high-risk diseases, and being a famous cervical spine surgery expert in my country; The transplantation of allogeneic olfactory ensheathing cells for the treatment of spinal cord injury has achieved the international advanced level of clinical efficacy and research work; in-depth development of 3D printed artificial vertebrae and other orthopedic endophytes research precision clinical diagnosis and treatment, reaching the domestic first-class level.
Enjoy the special allowance of the State Council.