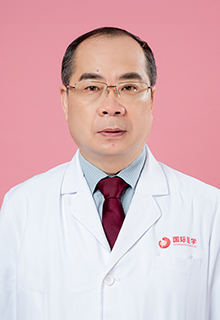 Wu Changgui
Dean of Chest Hospital
Doctor of Medicine, Doctoral Supervisor, Chief Physician, Professor
Former director of the Department of Respiratory Medicine, Xijing Hospital, Fourth Military Medical University, member of the hospital expert team
Standing Committee Member of Respiratory Physician Branch of Chinese Medical Doctor Association
Member of the Respiratory Medicine Branch of the Chinese Medical Association
Member of the National Asthma Group
Member of the Respiratory Committee of the Chinese Physiological Society
Head of Shaanxi Asthma Alliance
Vice Chairman of Respiratory and Tuberculosis Branch of Shaanxi Medical Association
Vice Chairman of the Internal Medicine Branch of Shaanxi Medical Association
Expert of the Central Military Commission, Shaanxi Provincial Party Committee, and Provincial Government Health Committee
Evaluation expert of National Science and Technology Award, Chinese Medical Science and Technology Award and Military Science and Technology Award
Undertake more than ten scientific research projects including five National Science Funds.
Won 1 Second Prize of Military Science and Technology Progress, 1 Second Prize of Shaanxi Province Science and Technology Progress, published more than 120 academic papers, more than 20 SCI articles, edited and participated in editing many monographs, and won the Silver Medal of the Military Educational Talent Award, China Respiratory Doctor Award, Sanqin Most Beautiful Medical Worker, National Advanced Individual in Anti-epidemic and other honors. Cultivate more than 20 PhD and master students.
Specializes in the diagnosis and treatment of difficult respiratory diseases and critical illnesses, and has accumulated rich experience in the diagnosis and treatment of lung cancer, pulmonary nodules, lung infections, pleural and interstitial lung diseases, standardized treatment and long-term management of chronic airway diseases.