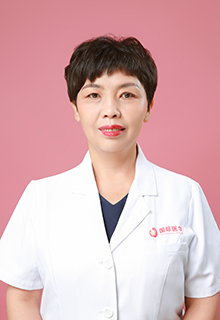 Wang Hailin
Dean of Gynecological Cancer Hospital
Master tutor, chief physician, professor
Former Director of Obstetrics and Gynecology Department, Gansu Provincial People's Hospital
Member of the Medical Robotic Physician Branch of the Chinese Medical Doctor Association
Expert Committee Member of Minimally Invasive Gynecological Oncology Association in China and the Asia-Pacific Region
Member of the Professional Committee of Gynecological Cancer Prevention and Treatment of China Maternal and Child Health Association
Member of the Professional Committee of the Chinese Medical Doctor Association Endoscope Branch
Leader of Robotic Surgery and Appropriate Technology Group of Minimally Invasive Branch of Chinese Medical Doctor Association
President of the Obstetrics and Gynecology Branch of Gansu Medical Association
Standing editorial board member of "Journal of Robot Surgery"
Preparatory Team Leader of the Reproductive Health Professional Committee of Shaanxi Preventive Medicine Association
He has been engaged in clinical, scientific research and teaching in obstetrics and gynecology for a long time, focusing on gynecological tumors and gynecological endocrinology, uterine prolapse, and urinary incontinence. He has undertaken more than ten projects such as National Science Fund, obtained many provincial and ministerial scientific research achievements, and published many papers. Good at comprehensive treatment of various gynecological malignant tumors, tumor genetic consultation, report interpretation and targeted therapy. Especially for cervical cancer, ovarian cancer and endometrial cancer surgical treatment combined with preoperative neoadjuvant chemotherapy, radiotherapy, biological therapy, etc., and the development of fertility preservation treatment significantly improves the quality of life of patients. Take the lead in the development of Da Vinci robotic gynecological malignant tumor and single port surgery in the five northwestern provinces. Minimally invasive treatment and Da Vinci robotic surgery technology ranks among the leading domestic ranks. Won the China Da Vinci Surgery Milestone Outstanding Contribution Award for 100,000 cases, special appointment As the "2021 Da Vinci Popular Science Ambassador".