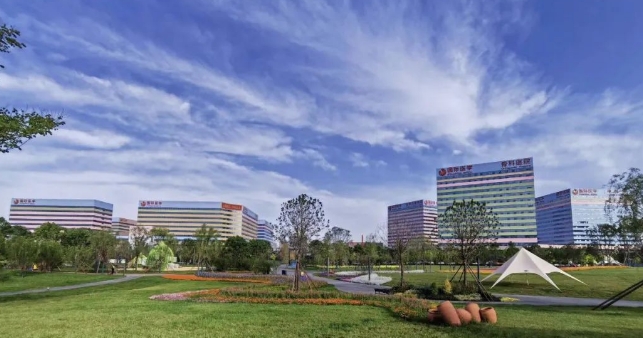 On September 25, 2023, Xi'an International Medical Center Hospital celebrated its fourth anniversary.
Build a dream for four years, and fulfill your original intention! Over the past four years, the hospital has served a total of 2350864 outpatient and emergency patients; 239035 discharged patients, with critically ill patients accounting for 14.2% of discharged patients; A total of 135218 surgeries and procedures have been carried out, with third and fourth level surgeries accounting for 78.2% of the total surgical volume; The satisfaction rates of outpatient and inpatient patients reached 90.04% and 90.48% respectively.
The staff of Xi'an International Medical Center Hospital work hard, with the purpose of "protecting immeasurable value" and adhering to the service concept of "cherishing every service and doing it well", achieving high-quality leapfrog development with the growing talent pool, steady improvement of medical level, continuous deepening of connotation construction, and frequent reporting of research results.
Today, let's review the extraordinary development process of the hospital over the past four years.
Adhere to the establishment of talent institutions and forge the core driving force for sustainable development
Build a comprehensive hospital that integrates medical treatment, scientific research, teaching, prevention, healthcare, rehabilitation, and health management, with talent as the core. Over the past four years, the hospital has forged a core driving force for sustainable development through the "Famous Doctor Strategy", attracting "Golden Phoenix" from top tier hospitals such as Xijing Hospital and Tangdu Hospital of the Air Force Military Medical University, First and Second Affiliated Hospitals of Xi'an Jiaotong University, First and Second Affiliated Hospitals of Lanzhou University, and General Hospital of Lanzhou Military Region with a sincere and eager determination to help the world.
The hospital has gathered 4982 medical talents from 31 provinces and cities across the country, with 23% of the medical main series being vocational colleges; 49.6% of doctoral and master's students; Two Changjiang Scholars; 11 people enjoy special allowances from the State Council; More than 120 doctoral and master's supervisors; Currently, there are over 600 people serving as the chairman, deputy chairman, and standing committee member of national and provincial professional associations.
Hospitals are deeply rooted in the "military gene", with over 2100 people having military work experience, accounting for up to 68%. Among them, more than 1900 people have worked in military hospitals, of which 20.5% are vocational personnel, 66.7% are personnel with master's degrees or above, and 24.9% are mentors for master's and doctoral students.
The introduction of leading talents through the "Famous Doctor Strategy" not only brings high-quality medical technology, but also mature talent cultivation and disciplinary construction ideas. Hospitals have been awarded the core unit of the National Radiology and Treatment Clinical Medical Research Center, the National Health Commission's Capacity Building and Continuing Education Neurosurgery Construction Center and Neurointervention Construction Center, and the National PCCM Standardization Construction Level III Hospital Excellent Unit Shaanxi Province Retired Soldier Health Service Demonstration Unit; Approved to become the National Training Base for Coronary Heart Disease Intervention, Arrhythmic Intervention, and Structural Heart Disease Intervention, the Excellent Demonstration Base for the National Colonoscopy Standardization Training Project, the Medical Nurse Training Base for the National Health Commission Talent Exchange Service Center, the Clinical Blood Transfusion Medical Equipment Technology (Northwest) Training Base of the China Medical Equipment Association, the Cardiovascular Emergency Training Center of the American Heart Association, and the Shaanxi Provincial Rescue Support Mobilization Center, Shaanxi Province Traditional Chinese Medicine Supervision and Law Enforcement Training Base; The Department of Oncology has been awarded the fourth batch of provincial key clinical specialty construction projects in Shaanxi Province.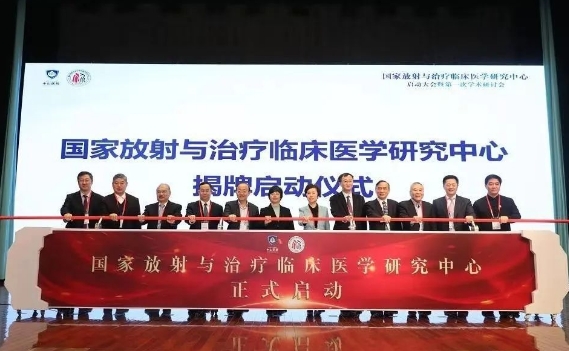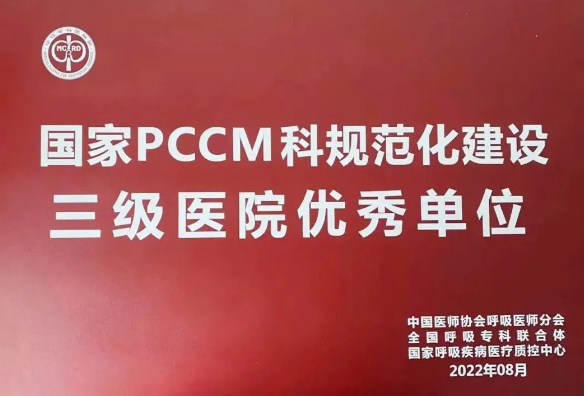 Adhere to strengthening the hospital through technology and synchronize with international advanced diagnostic and treatment levels
High level medical technology is a key element for the high-quality development of hospitals. In the past four years, the hospital has achieved regional leadership and advanced domestic and international levels in emergency and critical care, diagnosis and treatment of rare and difficult diseases, interventional diagnosis and treatment, minimally invasive surgery, comprehensive tumor treatment, plastic surgery technology, 3D printing technology, cell therapy, and other aspects, achieving one breakthrough after another:
The neurosurgery department successfully carried out the first international surgery for treating hydrocephalus through nasal transsphenoidal endoscopic third ventriculostomy;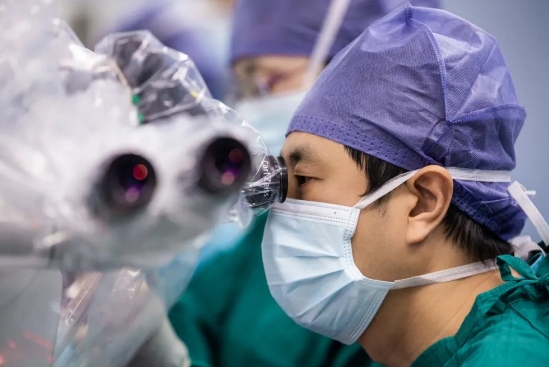 Director of Neurosurgery He Shiming/
The Department of Cardiology has successfully completed the first international aortic endovascular isolation surgery with preservation of the left subclavian artery and left atrial appendage occlusion guided by intracardiac ultrasound;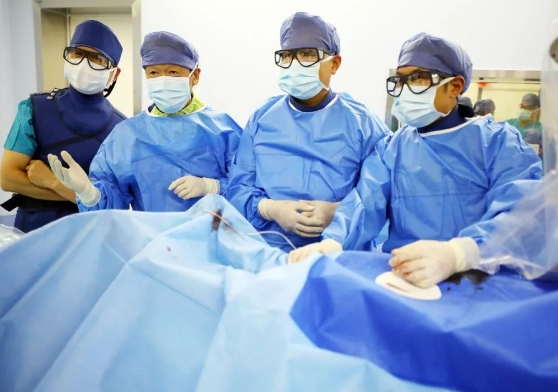 Director of Cardiology Department, Zeng Guangwei (Middle)/
Cardiac surgery has successfully implemented the internationally pioneered myocardial bridge bypass grafting surgery, which has been included in the top international journal "Annals of Thoracic Surgery";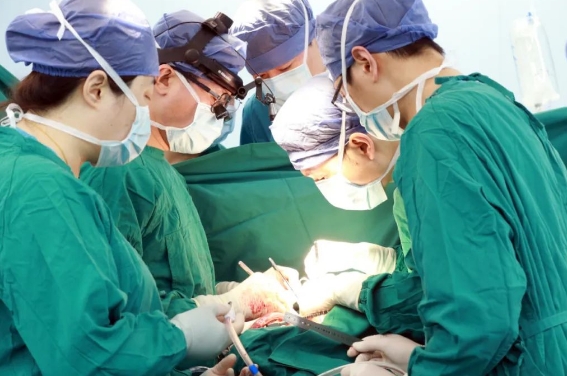 Zhang Jinzhou, Vice President of Heart Disease Hospital/
The orthopedic hospital has successfully implemented the international first 3D printing movable artificial cervical disc composite implantation surgery;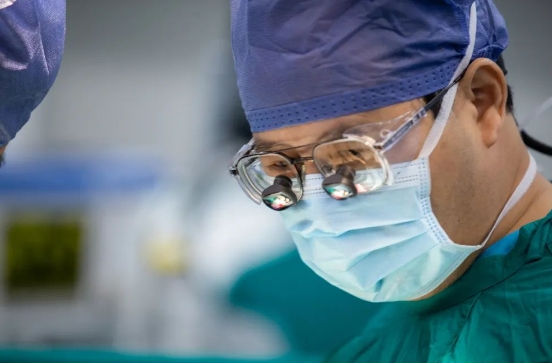 He Xijing, Dean of Orthopedic Hospital/
The thoracic hospital successfully carried out the first transbronchial frozen lung biopsy guided by bronchoscopy and bronchial ultrasound sheath localization in China;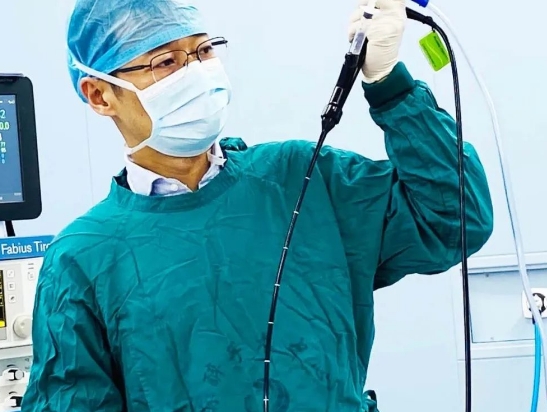 Ouyang Haifeng, Vice President of Chest Hospital/
The liver/spleen puncture portal vein localization and labeling technology pioneered by the Digestive Disease Hospital has increased the success rate of surgery from 47% previously reported internationally to 84%; The plastic surgery hospital has successfully developed internationally advanced total auricle reconstruction technology;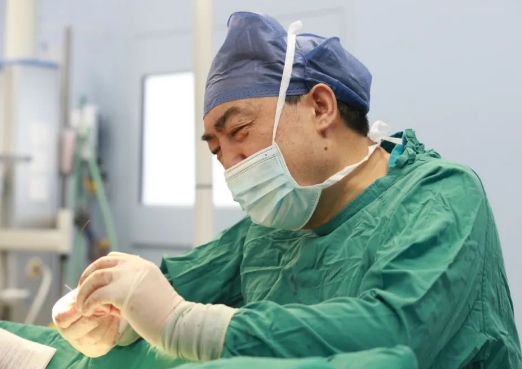 Director of Plastic Surgery Hospital Guo Shuzhong/
As the first and only hospital in northwest China with radium 223 treatment qualifications, the Nuclear Medicine Department has provided 237 radium 223 treatments to over 50 patients with prostate cancer bone metastases;
Wang Zhe, Director of Nuclear Medicine/
The "nuclear warhead" for liver cancer treatment - Yttrium-90 has successfully treated multiple liver cancer patients;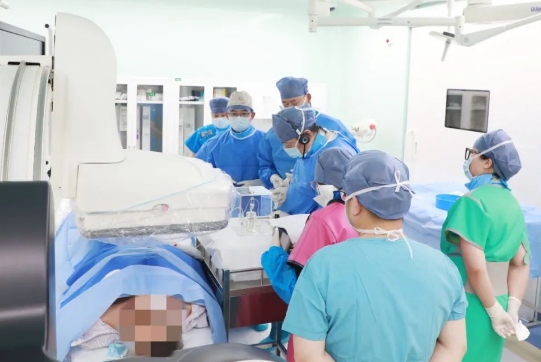 Han Guohong, Executive Director of Digestive Disease Hospital/
Multidisciplinary experts collaborated to perform emergency surgery on a worker with a 1.2-meter steel bar penetrating the chest and abdomen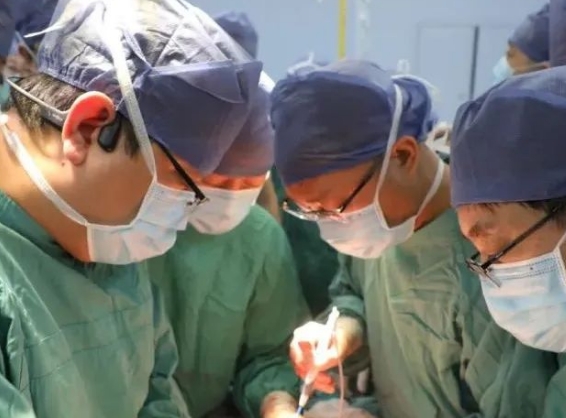 After thrilling rescues, difficult surgeries, and sleepless nights, the staff of Xi'an International Medical Center Hospital have fulfilled the noble mission of "putting the people first and life first" with practical actions.
Empowering the high-quality development of the hospital, the staff of Xi'an International Medical Center not only overcome difficulties in medical technology, but also bravely innovate in teaching and research. Over the past four years, the hospital has successively become an affiliated hospital of Northwest University, a teaching hospital of Shaanxi University of Traditional Chinese Medicine, and a teaching hospital of Wenzhou Medical University. It has been approved with 30 national level continuing education projects and 57 provincial level continuing education projects; Approved collaborative base for standardized training of resident physicians specializing in anesthesia and mental health; 853 clinical internship teachers; 41 people have obtained university teacher qualification certificates; Received over 1200 interns and further education students.
Deep cultivation has yielded fruitful results, and the hospital has achieved remarkable results in scientific research and innovation. In the past four years, the hospital has been approved with 298 various scientific research projects, including 3 from the National Natural Science Foundation of China and 1 from the 13th Five Year Plan National Key Project; Published 253 SCI papers, with a maximum impact factor of 45.04 for a single SCI paper. Published over 1000 papers in the statistical source and core journal issues; 89 chief editors, co editors, and translators; 400 patents approved; More than 500 academic conferences including the "First International Medical Summit Forum" were held; Successfully registered 7 drug clinical trial majors, with a total of 57 registered drug clinical trials.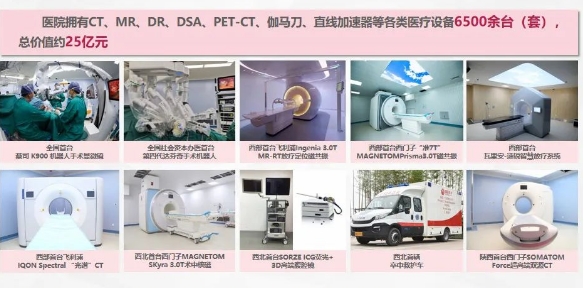 If you want to do good work, you must first sharpen your tools. The hospital has over 6500 sets of medical equipment, including CT, MR, DR, DSA, PET-CT, gamma knife, linear accelerator, and other advanced equipment, including the first Zeiss K900 robotic surgical microscope in China, the first Philips Ingenia 3.0T MR-RT radiotherapy positioning magnetic resonance imaging in the west, and the first Varian Rapid Intelligent Radiotherapy System in the west; The first proton radiation therapy system in the northwest has been granted access by the National Health Commission, which will quickly drive and improve the level of tumor diagnosis and treatment in Shaanxi Province and even the western region in the future
Adhere to the principle of building a quality institute and solidify the foundation of stable and far-reaching implementation
Since its establishment, the hospital has regarded medical quality as the foundation of development, and has carried out theme year activities such as "Medical Order Standardization Year", "Quality Standard Access Year", "Intensive Quality Improvement Year", and "Third Class Hospital Creation Year" around medical quality. This has standardized medical service behavior, protected the health rights and interests of the people, and ensured medical quality and safety.
The hospital has implemented the concept of "big quality control" and established a three-level quality control organization system at the hospital, department, and department levels. It drafts an annual "Quality Management Analysis Report", proposes corrective measures and countermeasures for existing problems, and continuously supervises and improves; Developed a patient-centered medical service and management system consisting of 531 hospital level systems; Focusing on the tasks of Grade III review, DRG reform, and high-quality construction and development of hospitals, the "Medical Care Quality Evaluation Rules" for the entire medical process have been formulated to assist in the standardization and homogenization of medical quality.
Strengthen physician training, innovate employment mechanisms, and optimize the environment for talent growth. The hospital has conducted 18 pre job training sessions for new employees, with 3657 participants, and the participation rate and assessment pass rate have reached 100%; In 2021, the hospital successfully applied for a regular assessment base for physicians in Xi'an, and has completed more than 2300 regular assessments for practicing physicians; Regularly organize rounds and assessments of second and third line physicians to assess their clinical abilities and continuously improve the quality of basic medical care in the hospital.
For patients with difficult and critical conditions, complications, and long hospital stays, the hospital has tracked a total of 578 people one by one. For patients with complex conditions, multidisciplinary consultations have been conducted, personalized treatment plans have been developed, and regular supervision of multidisciplinary consultations has been carried out. More than 800 multidisciplinary consultations have been organized in total; Establish a prevention and treatment system for deep vein thrombosis, establish department VTE specialists, provide timely feedback on relevant issues, and provide guidance. The coverage rate of deep vein thrombosis assessment has increased from 85% to 93%, the reasonable prevention rate has increased from 30% to 61%, and the incidence of deep vein thrombosis in the hospital has decreased from 0.18% to 0.
The hospital has orderly promoted the construction of three major centers. Currently, the chest pain center has passed the provincial-level pre examination of the National Chest Pain Center and on-site expert verification; The stroke center has passed the acceptance of the provincial stroke center; The Trauma Center was approved as a construction unit of the Trauma Treatment Center of the China Trauma Treatment Alliance in March 2023.
The hospital regularly organizes emergency drills for the treatment of critically ill patients, effectively improving the emergency response and cooperation capabilities of personnel at all levels and types in response to emergencies, optimizing relevant emergency and critical care processes more than 20 times, and shortening the median average stay time in the emergency rescue room to 98.42 minutes, a year-on-year decrease of 11.94%; Holding 5 sessions of 2850 typical case discussions in specialized hospitals has effectively improved the overall medical level of the hospital and opened up doctors' diagnosis and treatment ideas; Implement a division of labor and responsibility system for critical value management, regularly conduct spot checks on feedback issues, sort out work processes, optimize work methods, and improve the standardized handling rate. The standardized handling rate for critical value has now reached over 90%.
The hospital is a designated hospital for medical insurance, maternity, work-related injury, and retirement medical insurance for urban and rural employees and residents. It strictly adheres to the national public hospital fee standards and various industry regulations, allowing patients to seek medical treatment with clear knowledge.
Persist in serving and revitalizing the hospital, allowing patients to live a dignified life
Starting from the patient's needs, finally satisfying the patient. For the past four years, the hospital has adhered to patient-centered approach and deeply integrated the concept of "cherishing every service and doing it well" into its veins.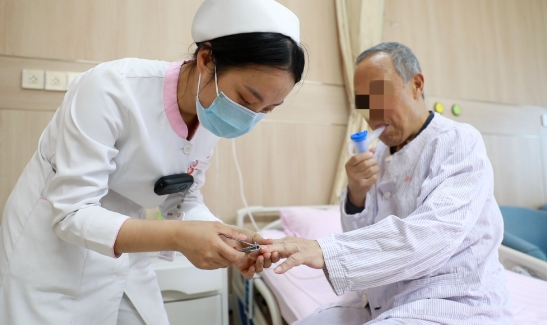 The essence of high-quality nursing services is "love". The "head nurse first inquiry service" model allows patients to feel care and care at the first moment of admission; Washing face, cutting nails, and washing hair are essential items for every Tuesday's "Basic Care Day"; The "Internet Hospital Home Care Service" meets the health service needs of patients with mobility difficulties
To meet the diverse and multi-level medical service needs of the public, hospitals have taken multiple measures to implement high-quality medical services and quality one by one.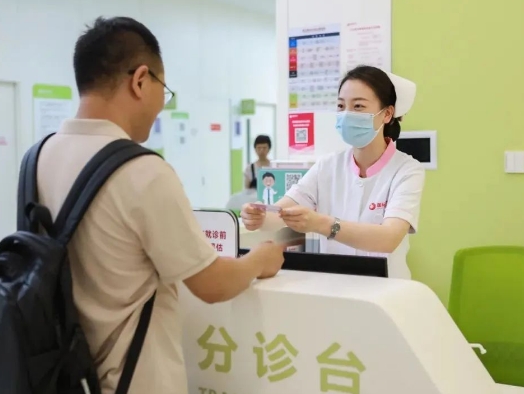 The hospital implements a year-round outpatient service without holidays, achieving homogenization of diagnosis and treatment services during holidays and working days; One registration is effective for three days, further reducing the cost of seeking medical treatment for patients; Establish a seamless "green channel" throughout the entire process to ensure rapid treatment of critically ill patients; Online appointment registration and viewing of examination results, allowing the public to enjoy the convenience brought by "smart healthcare"; The "bedside settlement" service truly achieves "zero legroom running" for patients;
Pianos are placed throughout the medical building to help patients relax during the healing period;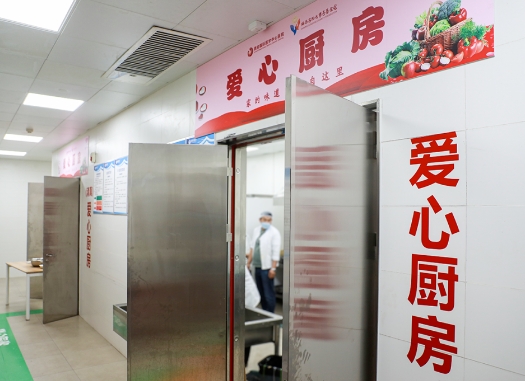 In order to meet the "tongue tip needs" of patients, the hospital has opened two "love kitchens", providing free ingredients and utensils;
The hospital has also set up accompanying capsule cabins, allowing families to rest their tired bodies and minds
As a pink scenic spot of the hospital, the volunteer team of "Medical Service I Help You" provides guidance for patients who come to the hospital, maintains medical order, and accompanies special or unaccompanied patients for medical treatment, examinations, and other caring services. Since its establishment in June 2021, the team has reached over 800 people, with a total of 16000 employees and 144000 service hours.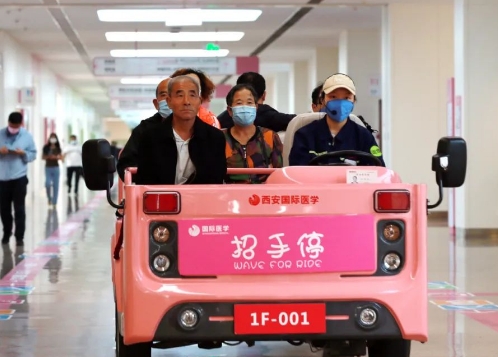 From free "wave stop" battery cars to free transfer vehicles for patients, from warm and comfortable mother and baby rooms to pressure relieving boxing sandbags, from vibrant children's paintings to wish walls filled with blessings... These heartwarming services greatly enhance patients' sense of medical satisfaction.
Persist in the supremacy of life and never forget our original mission
For the past four years, the hospital has always been brave in taking on social responsibility, practicing the original mission of "putting the people first and life first" with actions, and continuously writing new glory with youth and passion.
At the beginning of 2020, the epidemic hit, and Wuhan is in urgent need! On February 2nd, upon receiving an emergency notice, the hospital immediately mobilized the entire hospital! Letters of invitation flooded in, and within just 5 hours, a medical team consisting of 266 medical staff was formed to assist Hubei. They rushed to Wuhan to fight for 51 days and nights, achieving zero infection for medical staff, zero death for admitted patients, zero conversion of mild to severe patients, and zero recovery of cured patients, successfully completing the rescue task. The medical team has successively won 8 advanced collectives, 367 national, provincial, municipal and district exemplary individual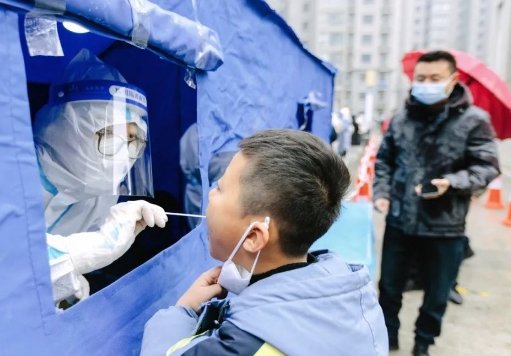 In 2021, facing the severe challenges of the epidemic, people at Xi'an International Medical Center Hospital bravely fought in every nucleic acid sampling point to protect the health of the people, fearing the harsh cold and heat. In just three months, the hospital has sent more than 400 batches of nucleic acid sampling teams with more than 30000 person times, completed more than 16.8 million person times of nucleic acid sampling tasks, and sent more than 260 medical personnel to complete more than 210000 person times of COVID-19 vaccination work, fought with one heart to protect Chang'an!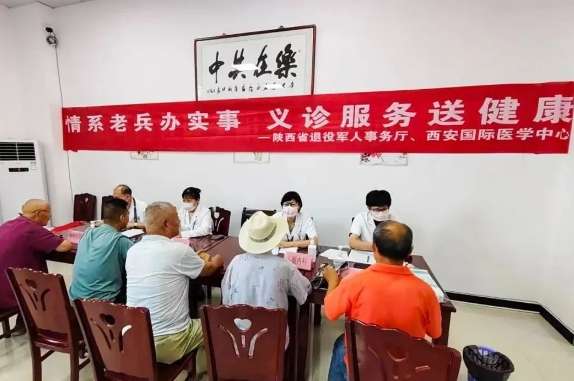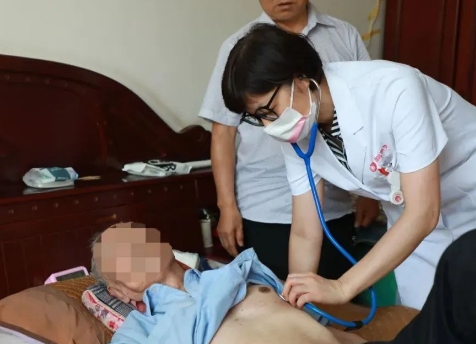 High quality resources sink to the grassroots level and wholeheartedly serve the people. Deepening into the community, entering factories, and sinking into rural areas, hospitals have conducted over 800 social welfare activities such as free clinics, medical security, health guidance, and public lectures. The activity of "Caring for Veterans with True Love, Preferential Treatment, Patrol, and Health Care" provides free physical examinations and other health services to veterans in areas such as Fengxiang District, Changqing Town, and Baoji Military Retired Cadre Rest Center; The activity of "Caring for Party Members and Sending Health" brings warmth and care to Party members; The activity of "high-quality medical care entering the community" allows the masses to enjoy free medical services at their doorstep; The "Sending Health to Construction Sites" activity has provided public health examinations for 10000 migrant workers... As of now, the hospital has provided high-quality diagnosis and treatment services to 150000 people.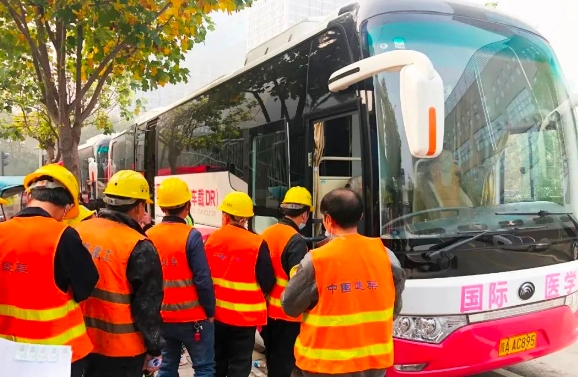 In order to achieve regional medical resource sharing and help grassroots units "strengthen bones" and "empower", the hospital has also dispatched multiple medical teams, including 50 medical and nursing personnel from cardiology, respiratory, brain, endocrinology, gynecology, orthopedics, pediatrics, etc., to impoverished areas for technical training, case discussion, specialized training, etc., effectively improving the service level and quality of grassroots medical and health talent teams.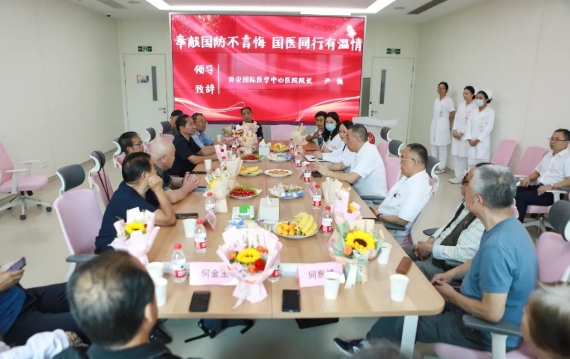 As a demonstration unit for retired soldiers in Shaanxi Province and a patriotic unit for supporting the military in Xi'an City, the hospital has always responded to the relevant policies of the country regarding the priority of military personnel in accordance with the law, creating a good atmosphere of caring for and respecting military personnel and their families, and dedicating itself to providing health services for retired soldiers. The hospital has launched a "four priority" policy to provide convenient medical treatment for active duty soldiers and immediate family members. As of now, the hospital's service center for retired soldiers has served a total of 21227 people as preferential care recipients.
The journey is magnificent, and the original intention remains steadfast over time. Standing at the new starting point of the fourth anniversary of the opening of the clinic, the staff of Xi'an International Medical Center Hospital always bear in mind the original mission of "putting the people first and life first", aiming at the forefront of the discipline and bravely climbing the medical peak.
In the future, the staff of Xi'an International Medical Center Hospital will take the service concept of "cherishing every service and doing it well at once" as the action guide, carry responsibility and mission, and work together towards the goal of "an international hospital at the doorstep of the people", writing a new chapter in the high-quality development of the hospital in the new era.
Zero registration fee for 100 experts
To celebrate the fourth anniversary of the hospital's opening, a "zero registration fee for 100 experts" event will be held from September 25th to October 6th. The details are as follows:
1. Patients who come to the hospital are exempt from outpatient registration fees (excluding emergency, special outpatient, and multidisciplinary joint outpatient services), with no limit on the number of times per department.
2. You can make an appointment through WeChat official account "Xi'an International Medical Center Hospital Service Number", telephone (029-96999), etc.
3. Starting from October 7th, normal registration for medical treatment will resume, and the policy of "one registration valid for three days" will continue.